SWING-LIFT OUTBOARD MOTOR HOIST Operation
The Swing-Lift operating instructions and safety guide are available for download at the right.
Click here for a video demonstration.
Every boat is different, and you will probably revise your technique a little over time, for example, experimenting with how far to lower the motor in the water or how high to hoist it before manually completing the operation. With a little practice you'll be playing it like a violin.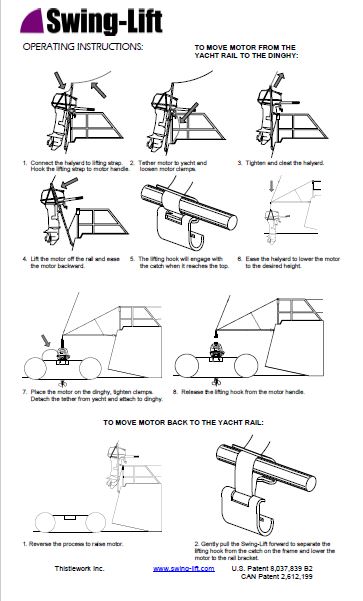 Operating
Instruction
Sheet