SWING-LIFT OUTBOARD MOTOR HOIST Installation
Installation is relatively simple, once you've figured out the best location for the Swing-Lift. Only basic tools (drill, screw-driver) are required. Download the full instructions on the right for a closer look.
You may find that you don't need to full height of the Swing-Lift, and it can be cut to a shorter length, but we recommend that you first install it at full height and try it out. The only reason for shortening the lift is to reduce the height when it is not in use.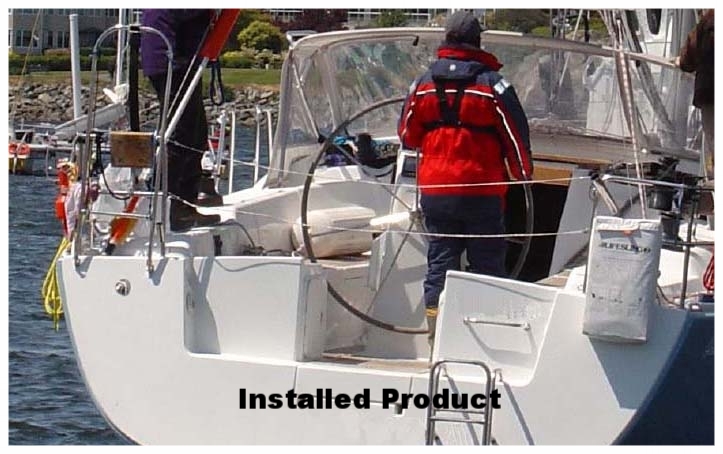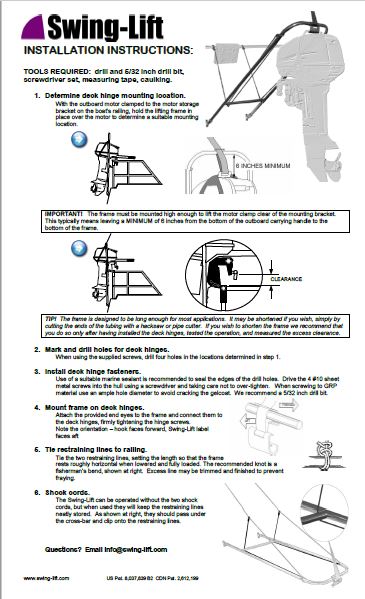 EXAMPLE INSTALLATION PHOTOS